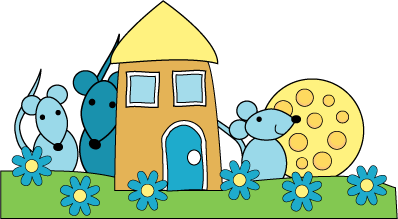 Mouse McMettle
Mouse McMettle,
Carpenter.
Met a seamstress.
Married her.
Nails and hammer,
Needle, thread.
She sewed pillows.
He built the bed.
They crafted a cottage
Curtains, white
Bright wide windows
Soft sunlight

They raised one loving
Faithful son
Broke the windows
Every one.

Tangled threads
Of every kind
Bungled hammers
Every time.
Still, Ma and Pa were lucky mice,
And with their prodigy were pleased.
Their son was poor at many tasks,
But he excelled at making cheese.
::::::::::::::::

© 2006 Elizabeth Bushey, Inkless Tales

elizabeth@inklesstales.com

:::::::::::::::::::::
For more poems, visit
Inkless Tales.
www.inklesstales.com.